Glen Holtzer
VOICE-OVER COACHING AND DEMO PRODUCTION
SAG-AFTRA / AEA
Glen's been a voice-over coach in New York and putting out very successful clients for 30 years and has been doing voice-overs himself for 35 years. Many of his clients are making a living in voice-overs not just in New York but all over the country and other countries. His voice has been heard in countless National TV & Radio campaigns, Network Promos, Cartoons, Major Films and more.
Free Phone Consultation: (212) 255-5112
Melissa Rauch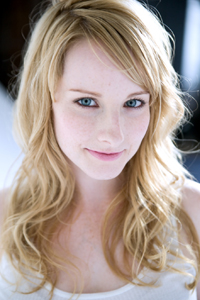 "Bernadette" on CBS's Big Bang Theory
Played Summer on "True Blood" on HBO
And is the female lead Star and Executive Producer of the the remake of "Night Court" with John Larroquette on NBC.
Signed with William Morris Endeavour Agency
"Everything I learned about voice-overs I learned from Glen Holtzer. I use his fantastic techniques each and every time I go on a voice over audition or booking. The demo that I made with him has received so much terrific feedback. Glen really takes his time with you, unlike a lot of the voice over demo "factories" out there. He always makes sure you are the best Actor you can be behind the microphone. Not only is he so knowledgeable about the art of voice-overs - he teaches you about the business side as well to ensure your demo will market you in the best way possible. [...]"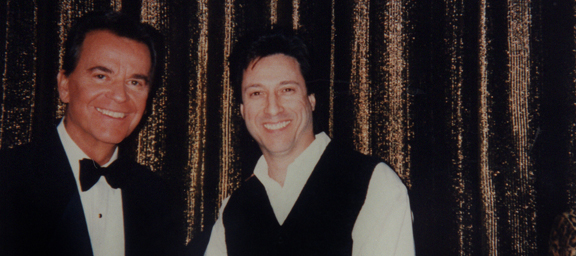 Glen with Dick Clark during a taping of a game show pilot with Dick as the host and Glen as the announcer.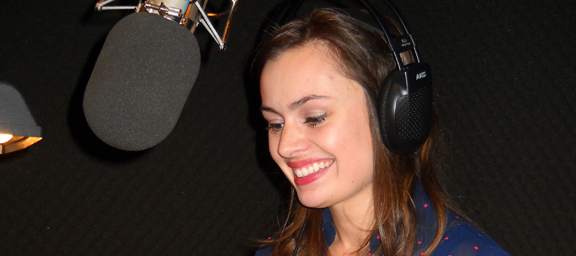 Glen's client, Laura Yoder Witt,
recording her voice-over demo.